Chatbox Rules!
1. NO Foul Language! (swear words, any of that. Isn't gonna beTolerated!)
2. NO sharing Personal Informations!
3. Do NOT talk about personal life dramas (of any kind) it will NOT be tolerated!
4. NO Spaming the Chatbox!
5. Respect All Staff and Members!!
6. NO links shared in the Chatbox! (no forums, blogs, ect.)
7. NO arguing in the Chatbox!
8. Do NOT post any pictures of yourself or of your family member!
9. Moderators have the right to kick/ban you from the Chatbox if they catch any bad behavior, and ban you for the time needed. Do not talk about Webcams, post pictures of yourself or anything related to that. Asking members if you can PM your website is forbidden. If we catch you doing that we have the right to ban your Private Messages, and Chat.
10. NO asking for Jobs in the chatbox (we have a category where you guys can apply)
11. Only Staff Members are allowed to use the color
Red
and
Blue!
Follow ALL the Rules stated for your own Safety!
************************************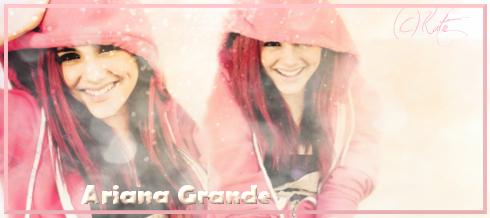 >>Music and Photography is My LIFE!<<
I have the most Amazing BFF Ever! <33
Thank you Katie for my Celeb Blend! I <3 it!